Holiday gifts have arrived early to PVSS booklovers! We have 15 new arrivals ready to be taken home over the holidays. Check out some of the featured books below:

The Truth Commission:
This was going to be the year Normandy Pale came into her own. The year she emerged from her older sister's shadow—and Kiera, who became a best-selling graphic novelist before she even graduated from high school, casts a long one. But it hasn't worked out that way, not quite. So Normandy turns to her art and writing, and the "truth commission" she and her friends have started to find out the secrets at their school. It's a great idea, as far as it goes—until it leads straight back to Kiera, who has been hiding some pretty serious truths of her own.

We Are All Made of Molecules:
Thirteen-year-old Stewart is academically brilliant but socially clueless.
Fourteen-year-old Ashley is the undisputed "It" girl in her class, but her grades stink.
Their worlds are about to collide when Stewart and his dad move in with Ashley and her mom. Stewart is trying to be 89.9 percent happy about it, but Ashley is 110 percent horrified. She already has to hide the real reason her dad moved out; "Spewart" could further threaten her position at the top of the social ladder. They are complete opposites. And yet, they have one thing in common: they—like everyone else—are made of molecules.

The Outside Circle:
Pete, a young Aboriginal man wrapped up in gang violence, lives with his younger brother, Joey, and his mother who is a heroin addict. One night, Pete and his mother's boyfriend, Dennis, get into a big fight, which sends Dennis to the morgue and Pete to jail. Initially, Pete keeps up ties to his crew, until a jail brawl forces him to realize the negative influence he has become on Joey, which encourages him to begin a process of rehabilitation that includes traditional Aboriginal healing circles and ceremonies.

Powerful, courageous, and deeply moving, The Outside Circle is drawn from the author's twenty years of work and research on healing and reconciliation of gang-affiliated or incarcerated Aboriginal men.
Powered by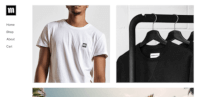 Create your own unique website with customizable templates.