Welcome back from the holidays! I enjoyed chocolate, Netflix, and books over the break, and I hope you did too! The PVSS library also got some "gifts" of new books during the break, so I'll be highlighting three more today.

Flannery by Lisa Moore
Sixteen-year-old Flannery Malone has it bad. She's been in love with Tyrone O'Rourke since the days she still believed in Santa Claus. But Tyrone has grown from a dorky kid into an outlaw graffiti artist, the rebel-with-a-cause of Flannery's dreams, literally too cool for school.
Which is a problem, since he and Flannery are partners for the entrepreneurship class that she needs to graduate. And Tyrone's vanishing act may have darker causes than she realizes.
Tyrone isn't Flannery's only problem. Her mother, Miranda, can't pay the heating bills, let alone buy Flannery's biology book. Her little brother, Felix, is careening out of control. And her best-friend-since-forever, Amber, has fallen for a guy who is making her forget all about the things she's always cared most about ― Flannery included ― leading Amber down a dark and dangerous path of her own.
When Flannery decides to make a love potion for her entrepreneurship project, rumors that it actually works go viral, and she suddenly has a hot commodity on her hands. But a series of shattering events makes her realize that real-life love is far more potent ― and potentially damaging ― than any fairy-tale prescription.


OCDaniel by Wesley King
Daniel is the back-up punter for the Erie Hills Elephants. Which really means he's the water boy. He spends football practice perfectly arranging water cups—and hoping no one notices. Actually, he spends most of his time hoping no one notices his strange habits—he calls them Zaps: avoiding writing the number four, for example, or flipping a light switch on and off dozens of times over. He hopes no one notices that he's crazy, especially his best friend Max, and Raya, the prettiest girl in school. His life gets weirder when another girl at school, who is unkindly nicknamed Psycho Sara, notices him for the first time. She doesn't just notice him: she seems to peer through him.

Then Daniel gets a note: "I need your help," it says, signed, Fellow Star child—whatever that means. And suddenly Daniel, a total no one at school, is swept up in a mystery that might change everything for him.

Good Omens by Terry Pratchett and Neil Gaiman
According to The Nice and Accurate Prophecies of Agnes Nutter, Witch (the world's only completely accurate book of prophecies, written in 1655, before she exploded), the world will end on a Saturday. Next Saturday, in fact. Just before dinner.

So the armies of Good and Evil are amassing, Atlantis is rising, frogs are falling, tempers are flaring. Everything appears to be going according to Divine Plan. Except a somewhat fussy angel and a fast-living demon—both of whom have lived amongst Earth's mortals since The Beginning and have grown rather fond of the lifestyle—are not actually looking forward to the coming Rapture.

And someone seems to have misplaced the Antichrist . . .
Powered by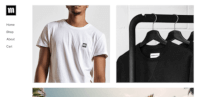 Create your own unique website with customizable templates.