Another inventory update before the weekend! This weekend is supposed to be snowy, so check out some of these new titles to enjoy on a wintery afternoon.

Exit, Pursued by a Bear by E. K. Johnston
Hermione Winters is captain of her cheerleading team, and in tiny Palermo Heights, this doesn't mean what you think it means. At PHHS, the cheerleaders don't cheer for the sports teams; they are the sports team—the pride and joy of a small town. The team's summer training camp is Hermione's last and marks the beginning of the end of…she's not sure what. She does know this season could make her a legend. But during a camp party, someone slips something in her drink. And it all goes black.

In every class, there's a star cheerleader and a pariah pregnant girl. They're never supposed to be the same person. Hermione struggles to regain the control she's always had and faces a wrenching decision about how to move on. The rape wasn't the beginning of Hermione Winter's story and she's not going to let it be the end. She won't be anyone's cautionary tale.

The Scorpion Rules by Erin Bow
Greta is a duchess and crown princess—and a hostage to peace. This is how the game is played: if you want to rule, you must give one of your children as a hostage. Go to war and your hostage dies.

Greta will be free if she can survive until her eighteenth birthday. Until then she lives in the Precepture school with the daughters and sons of the world's leaders. Like them, she is taught to obey the machines that control their lives. Like them, she is prepared to die with dignity, if she must. But everything changes when a new hostage arrives. Elián is a boy who refuses to play by the rules, a boy who defies everything Greta has ever been taught. And he opens Greta's eyes to the brutality of the system they live under—and to her own power.

As Greta and Elián watch their nations tip closer to war, Greta becomes a target in a new kind of game. A game that will end up killing them both—unless she can find a way to break all the rules.

Birdie by Tracey Lindberg
Birdie is a darkly comic and moving first novel about the universal experience of recovering from wounds of the past, informed by the lore and knowledge of Cree traditions. Bernice Meetoos, a Cree woman, leaves her home in Northern Alberta following tragedy and travels to Gibsons, BC. She is on something of a vision quest, seeking to understand the messages from The Frugal Gourmet (one of the only television shows available on CBC North) that come to her in her dreams. She is also driven by the leftover teenaged desire to meet Pat Johns, who played Jesse on The Beachcombers, because he is, as she says, a working, healthy Indian man. Bernice heads for Molly's Reach to find answers but they are not the ones she expected.

With the arrival in Gibsons of her Auntie Val and her cousin Skinny Freda, Bernice finds the strength to face the past and draw the lessons from her dreams that she was never fully taught in life. Part road trip, dream quest and travelogue, the novel touches on the universality of women's experience, regardless of culture or race.


Powered by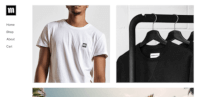 Create your own unique website with customizable templates.